The Ritual of Jing
Hand Lotion
Hand Lotion, 70ml
Relax your mind and moisturise your hands with the ultra-soothing and natural Hand Lotion of The Ritual of Jing. Enjoy
...
Show more
Relax your mind and moisturise your hands with the ultra-soothing and natural Hand Lotion of The Ritual of Jing. Enjoy the relaxing fragrance of Sacred Lotus and the calming properties of Jujube, an ingredient traditionally used in Chinese medicine. For a quiet moment during the day, or to calm the mind before bed, massage the hand lotion carefully into your hands and let the calming effects of self-massage relax body, mind and soul. Order now from the official webshop.
Sacred Lotus Lotus Flowers Thrive In Calm, Muddy Waters And Are Con-Sidered A Symbol Of Purity And Spiritual Growth In The Far East, Well Known For Their Soothing Properties. As The White Fragrant Flowers Open Up At Sunrise And Close At Sunset, The White Lotus Is Also A Symbol Of Peace. Jujube In Traditional Chinese Medicine, Jujube Seeds Are Used To Reduce Stress And To Produce A Calm State Of Mind.
Free Delivery on all orders.
Free Return within 14 days
With your index finger and thumb, apply firm pressure to the webbing between the thumb and index finger of your other hand. Massage for 5 seconds, taking slow and deep breaths to release energy and help you become more relaxed before going to sleep.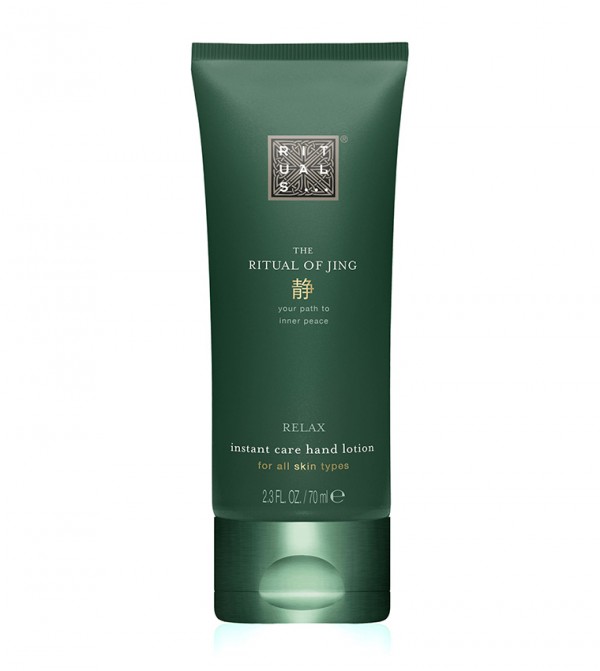 Hand Lotion
The Ritual of Jing