The Ritual of Jing
Pillow Mist
Pillow Mist, 50 ml
Enhance the quality of your sleep with this magical The Ritual of Jing Pillow Mist. Enriched with Sacred Wood and
...
Show more
Enhance the quality of your sleep with this magical The Ritual of Jing Pillow Mist. Enriched with Sacred Wood and Lavender to help clear the mind and promote the quality of sleep, this pillow and linen spray sets your mind to sleep easily. Finish your day with this relaxing fragrance and turn your bedtime routine into a well-balanced sleep-promoting routine. Does not stain, as the cosmetic formula contains no alcohol. Order now from the official webshop.
Sacred Wood Precious Wood Is Used As Incense Material By The Chinese In Worship. Sandalwood Essential Oil Is Also Known To Clear And Focus The Mind For Meditation. Lavender Lavender'S Calming Scent Soothes The Soul And Provides Ultimate Relaxation For Your Skin Before You Go To Sleep.
Free Delivery on all orders.
Free Return within 14 days
Spray 3 times onto your pillow for the perfect night's sleep. Wait for a few minutes before lying down. Tip: Use the spray before brushing your teeth to give the fragrance enough time to permeate your bedroom perfectly.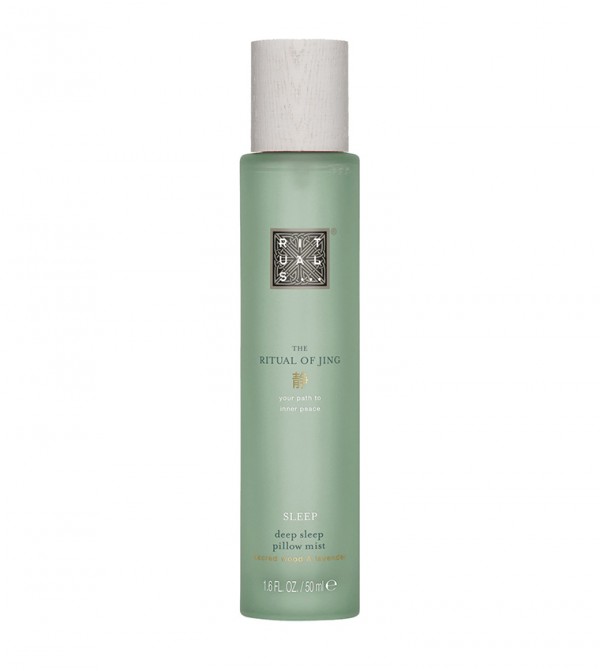 Pillow Mist
The Ritual of Jing