The Ritual of Jing
Sleep Serum
Sleep Serum, 15 ml
For deeper sleep and better dreams; sleep better with The Ritual of Jing Sleep Serum. This easy-to-use roller produces a
...
Show more
For deeper sleep and better dreams; sleep better with The Ritual of Jing Sleep Serum. This easy-to-use roller produces a light cream that combines the calming effects of Sacred Wood with the sleep-enhancing benefits of Lavender. Use the roller to gently massage your temples, forehead and neck to set your mind to sleep. It's a must-have to relieve the stress of the day and prepare for bed, where you may be. What's more, you can also apply some to your wrists for a lovely fragrance experience. Order now from the official webshop.
Sacred Wood Precious Wood Is Used As Incense Material By The Chinese In Worship. Sandalwood Essential Oil Is Also Known To Clear And Focus The Mind For Meditation. Lavender Lavender'S Calming Scent Soothes The Soul And Provides Ultimate Relaxation For Your Skin Before You Go To Sleep.
Free Delivery on all orders.
Free Return within 14 days
Using the roller, massage a little of the Sleep Serum onto your forehead, temples and neck before going to sleep. Repeat as often as you like to enhance the effects. For use on the temporal bone, please avoid the thin skin around the eyes.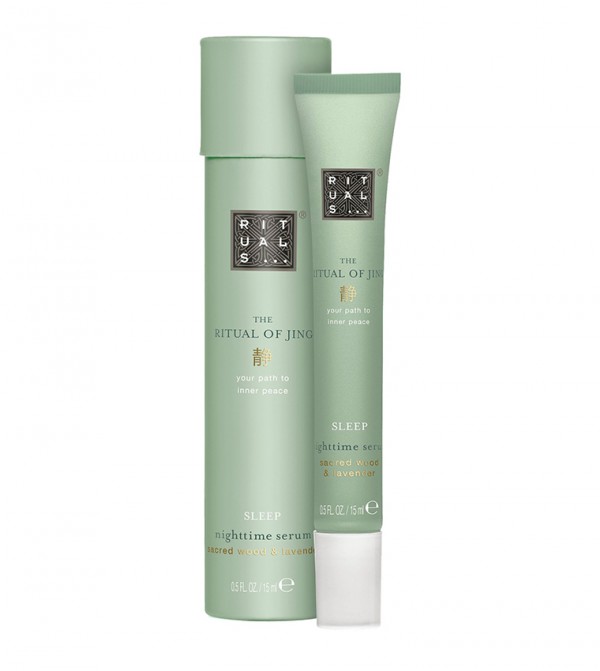 Sleep Serum
The Ritual of Jing