Amsterdam Collection
Amsterdam Collection Fragrance Sticks
Luxurious Fragrance Sticks,450 ml
For a feeling of ultimate relaxation, luxuriate in the sensual and delicate fragrance of the Limited Edition fragrance
...
Show more
For a feeling of ultimate relaxation, luxuriate in the sensual and delicate fragrance of the Limited Edition fragrance sticks. This stylish item for your home combines the unforgettable experience of zesty yuzu, a Dutch tulip accord, exotic spices and black pepper balanced with warm sandalwood. Featuring the iconic Delft Blue design of Amsterdam Collection, this beautiful bottle is an exquisite addition to any room while simultaneously adding an exotic touch of warmth and atmosphere.Pair the fragrance sticks with the Amsterdam Collection scented candle for a heightened fragrance experience. 
CONTAINS: Linalool; 7-Hidroxicitronellal; Linalyl Acetate; 1-(1,2,3,4,5,6,7,8-Octahydro-2,3,8,8-Tetramethyl-2-Naphthale-nyl)Ethanone; Citronellol; Geraniol; α-Methyl-1,3-Benzodiox-ole-5-Propionaldehyde; (Ethoxymethoxy)Cyclododecane; Dipen-tene; (E)-3-Methyl-5-Cyclopentadecen-1-One; Eugenol; Nerol; [1 α(E),2β]-1-(2,6,6-Trimethylcyclohex-3-En-1-Yl)But-2-En-1-One; (E)-1-(2,6,6-Trimethyl-1,3-Cyclohexadien-1-Yl)-2-Buten-1-One.
Free Delivery on all orders.
Free Return within 14 days
Enjoy the elegant and special atmosphere for up to 5 months. Arrange the sticks in the bottle. Turning the sticks is not necessary, and may result in a shorter fragrance experience.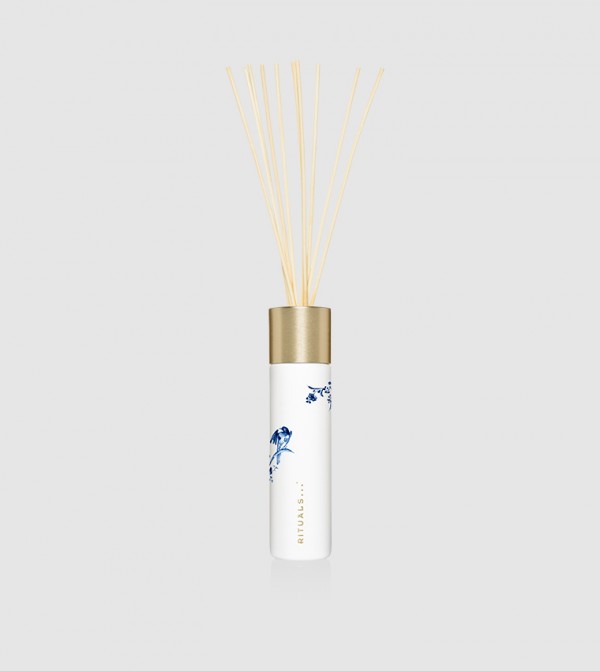 Amsterdam Collection Fragrance Sticks
Amsterdam Collection