Amsterdam Collection Parfum d'Interieur
Amsterdam Collection Parfum d'Interieur, 500 ml
Amsterdam Collection Parfum d'Interieur
Enjoy the unique result of a close collaboration between het Rijksmuseum and Rituals, Amsterdam Collection. Discover a
...
Show more
Enjoy the unique result of a close collaboration between het Rijksmuseum and Rituals, Amsterdam Collection. Discover a rich vibrant perfume that takes you back to the inspiring times when exploring the seas meant opening the doors to a world of new and exciting possibilities. Create a unique aromatic sensation in your home with the sensual richness of exotic flowers, a Dutch tulip accord, cardamom and the radiance of Japanese yuzu. How to use: Gently spritz the parfum d'interieur to add a refined atmosphere to any room.
Free Delivery on all orders.
Free Return within 14 days
We created a bespoke collection in celebration of an exclusive partnership with the famous Rijksmuseum in Amsterdam. Submerge yourself into an unforgettable experience of fragrant flowers and exotic spices. The Limited Edition: Amsterdam Collection features Dutch tulips and Japanese yuzu and pays tribute to the historic connection between East and West.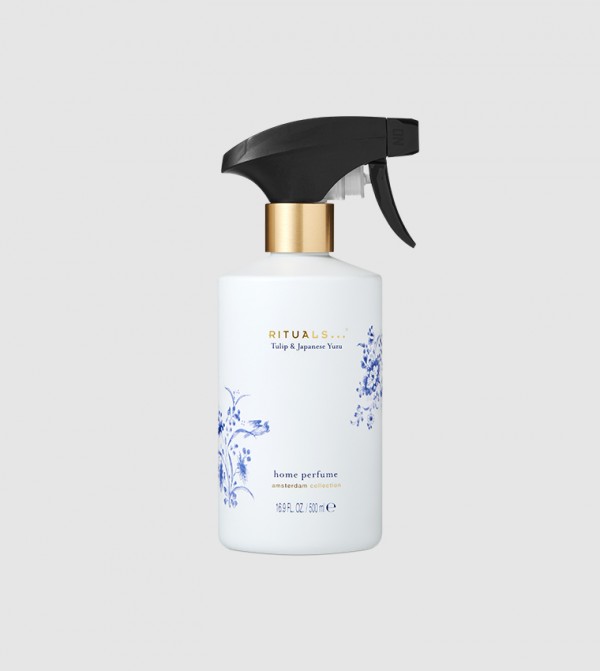 Amsterdam Collection Parfum d'Interieur, 500 ml
Amsterdam Collection Parfum d'Interieur