The Ritual of Chado
Body Mist
body mist, 50 ml
Bring harmony to all your senses with this unique body mist featuring an energising formula of bamboo and matcha. A true
...
Show more
Bring harmony to all your senses with this unique body mist featuring an energising formula of bamboo and matcha. A true multi-tasker, it helps you feel fresh, moisturises your skin and has the power to transform your surroundings into a tranquil Japanese garden. Suitable for use on your skin, on fabrics, in the yoga studio—anywhere you want to feel refreshed—it only takes a single spritz to feel its harmonizing effects. Order now from the official webshop.
BAMBOO Bamboo symbolises many moral qualities such as determination, flexibility, and resistance. Bamboo nourishes the skin and has a bright, fresh scent. It is an ideal ingredient for exfoliation. MATCHA Matcha is a finely ground powder made from green tea leaves and has been considered a magic elixir for the skin since ancient times. It's believed to have revitalising properties that help keep your skin looking plump, healthy and radiant.
Free Delivery on all orders.
Free Return within 14 days
Spray this mist over your skin for a lovely, head-to-toe scent.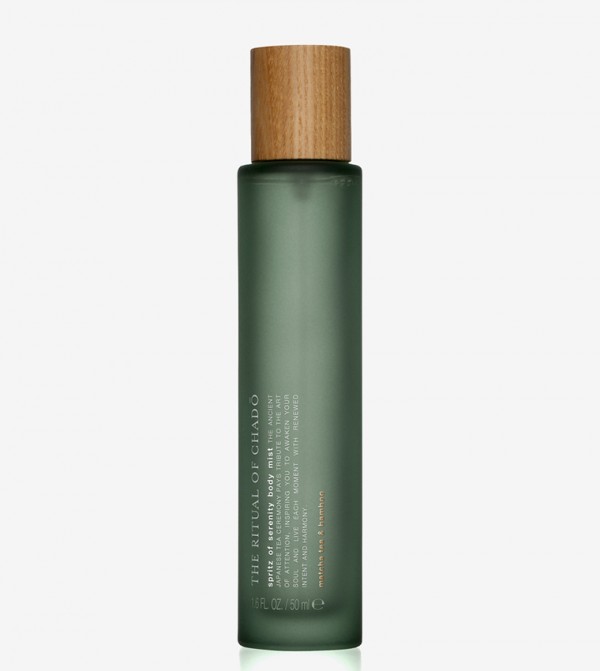 Body Mist
The Ritual of Chado