The Ritual of Ayurveda
Body Scrub
body scrub, 300 g
A purifying body scrub that contains ancient crystal salt from the Himalayas, which has a purifying and harmonising
...
Show more
A purifying body scrub that contains ancient crystal salt from the Himalayas, which has a purifying and harmonising effect for inner balance and vitality. This purifying scrub leaves an intensely soothing thin layer of oil on your skin. Enriched with the delightful aroma of Indian Rose and the soothing effects of Sweet Almond Oil. According to traditional Ayurvedic science, scrubbing is a highly effective way of purifying your body and of stimulating the flow of energy. This process is enhanced when taking a warm bath. Order now from the official webshop.
Sweet almond oil is rich in unsaturated fatty acids and contains highly nourishing properties. As a universal symbol of purity and love, the sweet and delicate aroma of the rose evokes positive feelings. Its aroma also has soothing properties. It is all you need to boost your mood! The refined aroma of Indian Rose also has a positive effect on your skin!
Free Delivery on all orders.
Free Return within 14 days
Massage the body scrub into damp skin. Rinse off with warm water. For silky-soft skin, use once or twice a week.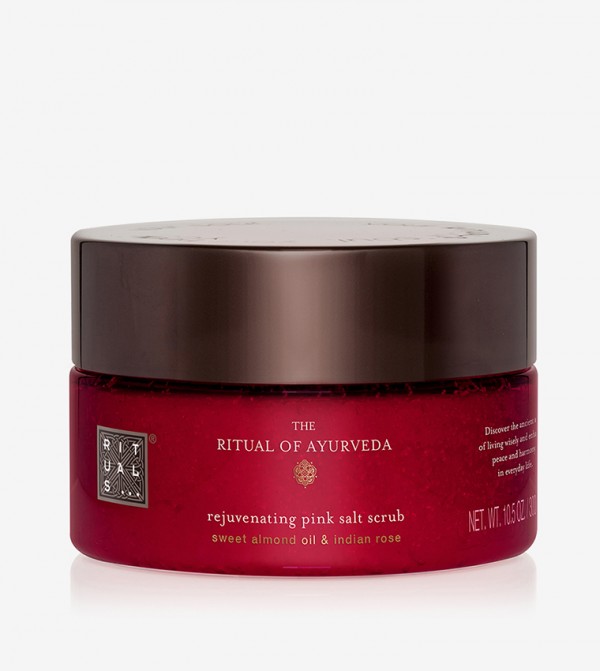 Body Scrub
The Ritual of Ayurveda