The Ritual of Karma Cartridge
Cartridge
The Ritual of Karma Cartridge, 30 ml
Infuse your home with a summery sensation thanks to this perfume cartridge designed for your Perfume Genie. The
...
Show more
Infuse your home with a summery sensation thanks to this perfume cartridge designed for your Perfume Genie. The delicately sweet aroma of holy lotus mingles with the nourishing power of White Tea, so that you can enjoy that special summer ambiance whenever you schedule it. Each cartridge provides 270 hours of perfume, meaning you can enjoy it for an average of 3 months. Alongside The Ritual of Karma, perfume cartridges are available in all of your favourite Rituals scents.
Limonene, Cinnamal, Citral, Piperonal, Cyclamen Aldehyde, Linalool, Rose Ketone, Amylcinnamal, MethylIonone Alpha Iso-, Isoeugenol, Anethole, Pinene Beta-, Carvone, Butylcyclohexyl Acetate T-4.
Free Delivery on all orders.
Free Return within 14 days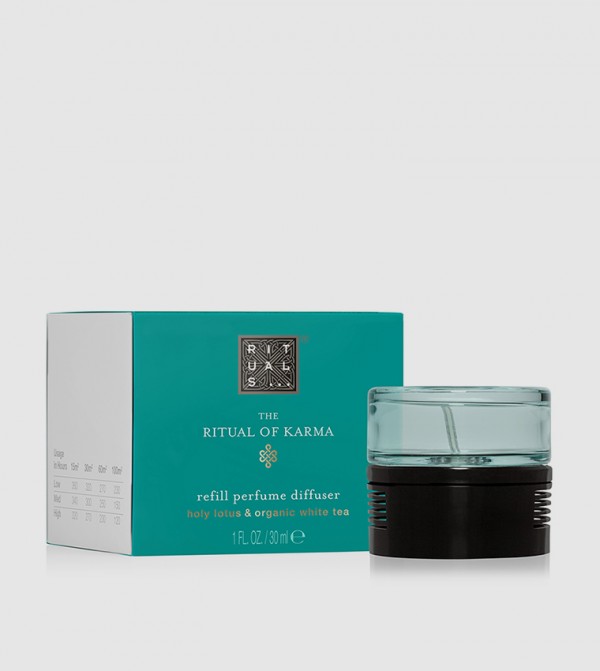 Cartridge
The Ritual of Karma Cartridge