The Ritual of Holi
Shower Jelly
shower jelly, 100 g
Your friends will be so jelly of the good time you're having in the shower! This shower jelly is a nourishing soap with
...
Show more
Your friends will be so jelly of the good time you're having in the shower! This shower jelly is a nourishing soap with a texture somewhere in between liquid and solid. Foamy fun to hang onto when you add water. It wiggles while you wash, then melts on your skin, leaving it soft, supple and smelling delicious. Enriched with soothing Flamingo Flower and super fresh Pink Grapefruit, which blend together to throw a party for your skin. Order now from the official webshop.
PINK GRAPEFRUIT Known as the "fruit of paradise," thanks to its health-boosting properties, Pink Grapefruit is a truly trendy, super fresh ingredient filled with vitality. It contains both refreshing and clarifying properties for a gorgeous complexion. WHITE LILY White Lily is a symbol of purity of innocence, thanks to its the important role it played in Greek and Roman mythology. The complex, aromatic notes of the White Lily provide a rich, warm and mysterious scent.
Free Delivery on all orders.
Free Return within 14 days
Lather up by squeezing it into your shower puff or rub it directly onto your skin. To chill out, freeze it first.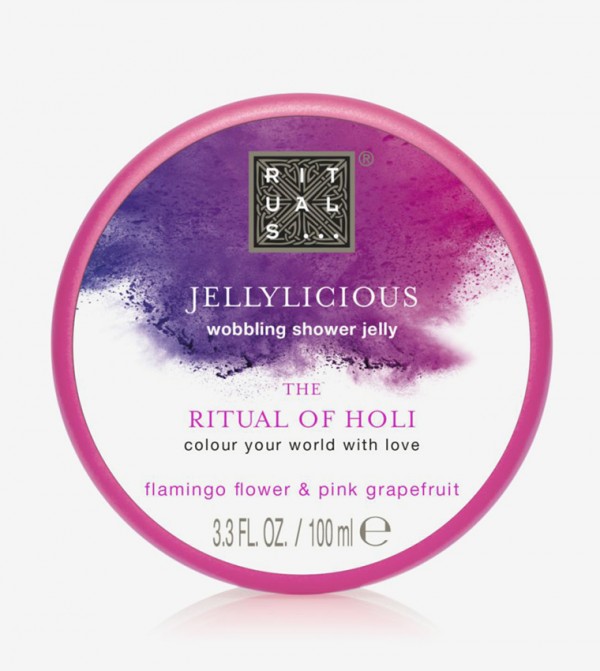 Shower Jelly
The Ritual of Holi