The Ritual of Holi
Bubble Mask
bubble mask, 40 ml
Who says skincare needs to be 100% serious? This bubble mask from The Ritual of Holi will leave you giggly while it
...
Show more
Who says skincare needs to be 100% serious? This bubble mask from The Ritual of Holi will leave you giggly while it works its foaming and fizzing magic. Made from soft bubble clay with natural ingredients like kaolin and charcoal powder, it's the perfect thing to tackle those annoying blemishes and irritations. Order now from the official webshop.
Flamingo Flower is a symbol of beauty and is well known for its soothing and purifying properties. Grapefruit provides a wonderfully fresh fragrance. Pink Grapefruit is a symbol of vitality and is well known for its refreshing and clarifying properties. It's often revered as the "fruit of paradise" for its health-promoting benefits. It's a truly trendy skin sparkling ingredient full of vitality and freshness. Revitalise your radiance with these lovely ingredients
Free Delivery on all orders.
Free Return within 14 days
Apply to dry, cleansed face. Leave for 15 min, pressing the bubbles flat & massaging gently. Rinse with lukewarm water.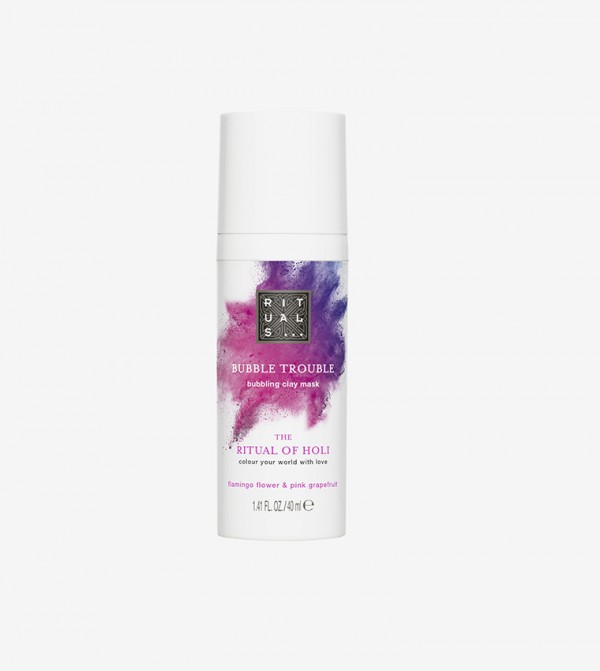 Bubble Mask
The Ritual of Holi