The Ritual of Samurai Anti-Perspirant Spray
Anti-Perspirant Spray
The Ritual of Samurai Anti-Perspirant Spray, 200 ml
Spray your way to ultimate freshness and stay protected 24/7 with this antiperspirant from The Ritual of Samurai. bamboo
...
Show more
Spray your way to ultimate freshness and stay protected 24/7 with this antiperspirant from The Ritual of Samurai. bamboo and sandalwood combine for a spicy, masculine scent that lasts up to 24 h and keeps you feeling fresh, empowered and free from undesired body odour. What every urban warrior needs to conquer the day. Order now from the official webshop.Order now from the official webshop.
Bamboo Sandalwood
Free Delivery on all orders.
Free Return within 14 days
Shake well before use. Hold the can 15cm from the underarm and spray.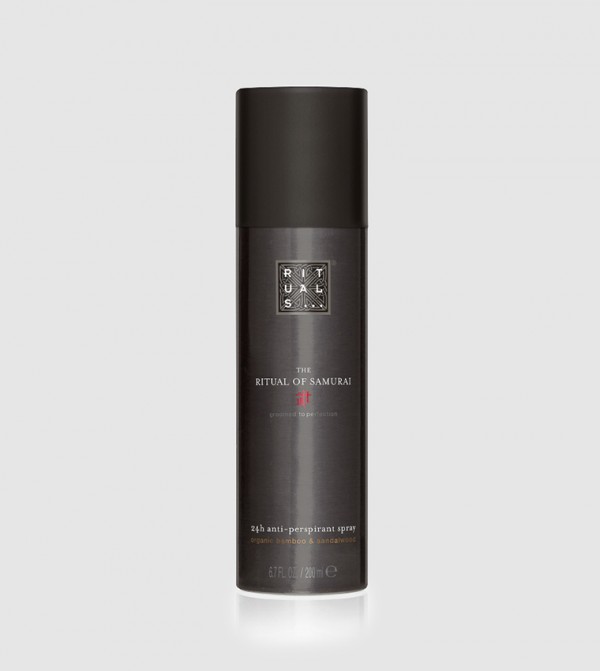 Anti-Perspirant Spray
The Ritual of Samurai Anti-Perspirant Spray