The Ritual of Samurai Anti-Perspirant Spray 50ml
Deo Spray Classic
Deo Spray Classic, 50 ml
The most empowering anti-perspirant on the market, it keeps you cool, calm and collected with the scent of soothing
...
Show more
The most empowering anti-perspirant on the market, it keeps you cool, calm and collected with the scent of soothing bamboo extract and masculine sandalwood. Face everyday challenges with confidence thank to 24 hour guaranteed protection from perspiration and body odour. Powerful yet mild on the skin, the travel-size spray ensures you smell great no matter what pressure you're under. Order now from the official webshop.
Organic Bamboo Sandalwood
Free Delivery on all orders.
Free Return within 14 days
Shake well before use, this prevents white stripes on clothing. Hold the can 15 cm from the underarm and spray.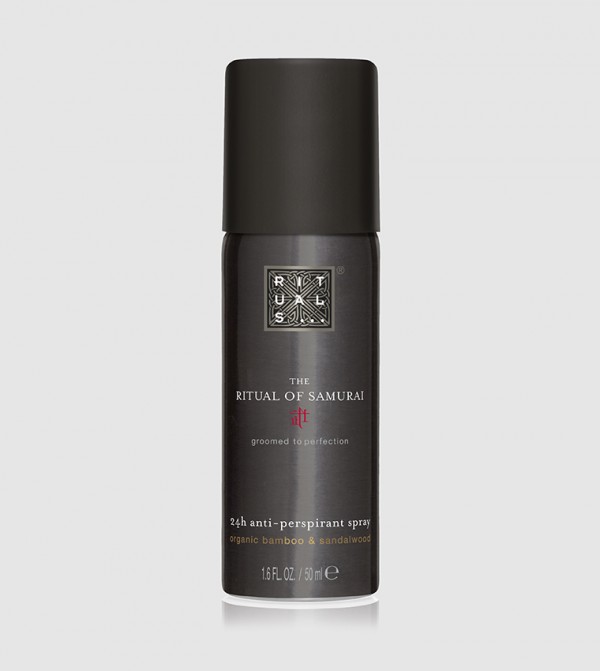 Deo Spray Classic
The Ritual of Samurai Anti-Perspirant Spray 50ml