The Ritual of Jing
Foot Balm
Foot Balm, 75 ml
Pamper tired, dry feet with The Ritual of Jing Foot Balm for soothing nourishment. Featuring a tranquil fragrance of
...
Show more
Pamper tired, dry feet with The Ritual of Jing Foot Balm for soothing nourishment. Featuring a tranquil fragrance of Sacred Wood and Lavender to help clear the mind and promote the quality of sleep, your feet will feel silky soft and supple. Massaging your feet before bedtime will improve your sleep naturally with the help of reflexology and pressure points in the feet. Reap the full-body benefits of proper foot care with this calming and relaxing balm. Order now from the official webshop.
Sacred Wood Precious Wood Is Used As Incense Material By The Chinese In Worship. Sandalwood Essential Oil Is Also Known To Clear And Focus The Mind For Meditation. Lavender Lavender'S Calming Scent Soothes The Soul And Provides Ultimate Relaxation For Your Skin Before You Go To Sleep.
Free Delivery on all orders.
Free Return within 14 days
Wash and dry feet beforehand. Using the balm, press, squeeze, tap or knead your foot one at a time. Finish by pressing and holding your thumb on the solar plexus point for 5-10 seconds to release energy and help you become more relaxed before bed.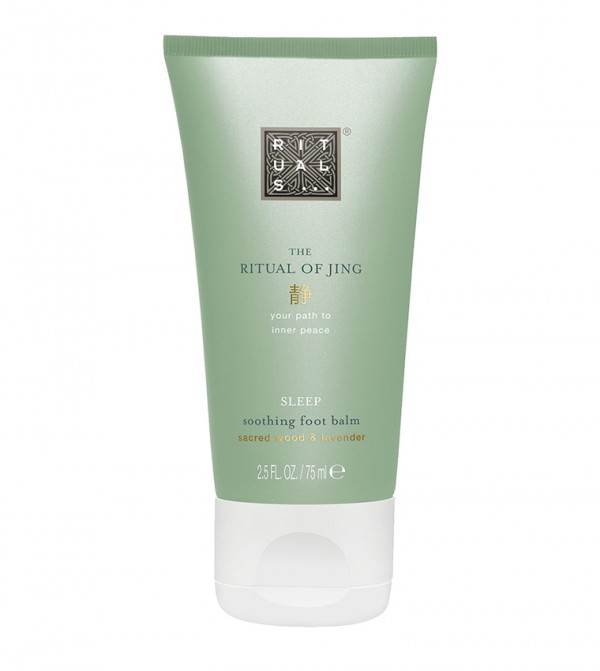 Foot Balm
The Ritual of Jing