The Ritual of Chado
Foot Set
foot spa, 100ml tube + 20 gram bath tea + 1 piece pumic stone
Indulge in the ultimate home pedicure with this luxurious foot spa, featuring the following natural products: 1 foot
...
Show more
Indulge in the ultimate home pedicure with this luxurious foot spa, featuring the following natural products: 1 foot bath tea bag, a pumice stone and a cooling foot cream. The ideal way to treat your feet and boost your overall well-being, you can enjoy the tranquil effects of bamboo and matcha while also invigorating tired feet. The box doubles as a place to store keepsakes once you're finished with the products Order now from the official webshop.
BAMBOO Bamboo symbolises many moral qualities such as determination, flexibility, and resistance. Bamboo nourishes the skin and has a bright, fresh scent. It is an ideal ingredient for exfoliation. MATCHA Matcha is a finely ground powder made from green tea leaves and has been considered a magic elixir for the skin since ancient times. It's believed to have revitalising properties that help keep your skin looking plump, healthy and radiant.
Free Delivery on all orders.
Free Return within 14 days
Soak and wash your feet for 10 min with bath tea bag. Exfoliate with pumice stone. Apply cream to nourish your feet.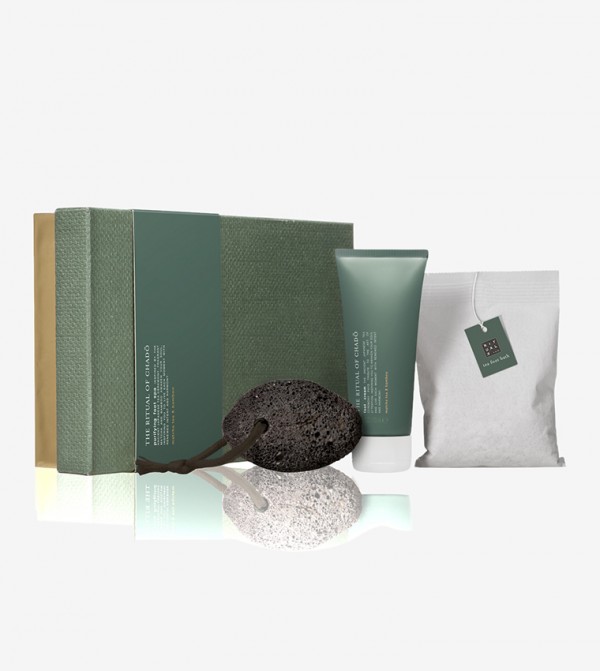 Foot Set
The Ritual of Chado