The Ritual of Hammam Fragrance Sticks
Fragrance Sticks
Fragrance Sticks, 250 ml
A natural and stylish way to fragrance your home, enjoy these fragrance sticks based on the refreshing ingredients of
...
Show more
A natural and stylish way to fragrance your home, enjoy these fragrance sticks based on the refreshing ingredients of Eucalyptus and Rosemary. A aromatic and revitalising scent these diffuser sticks are perfect for use all over the house: from living room to bathroom, kitchen and toilet. Tip: for an additional fragrance experience, you can combine the fragrance sticks with The Ritual of Hammam scented candle. Will last for around three months. Order now from the official webshop.
Eucalyptus,Rosemary
Free Delivery on all orders.
Free Return within 14 days
Arrange the sticks in the bottle. Turning the sticks isn't necessary, and may result in a shorter fragrance experience. Prolong the fragrance experience by choosing the refill bottle once the original is empty, or combine it with a scented candle.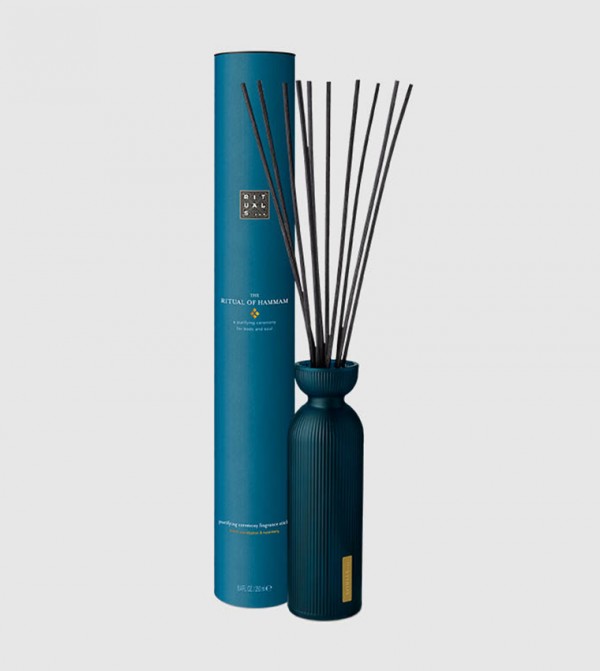 Fragrance Sticks
The Ritual of Hammam Fragrance Sticks