Private Collection
Goji Berry Car Perfume
Car Perfume,2x3 g
Enjoy the unique result of a close collaboration between het Rijksmuseum and Rituals, Amsterdam Collection. Discover a
...
Show more
Enjoy the unique result of a close collaboration between het Rijksmuseum and Rituals, Amsterdam Collection. Discover a rich vibrant room fragrance spray that takes you back to the inspiring times when exploring the seas meant opening the doors to a world of new and exciting possibilities. Create a unique aromatic sensation in your home with the sensual richness of exotic flowers, a Dutch tulip accord, cardamom and the radiance of Japanese yuzu.
CONTAINS 2,4-Dimethyl-3-Cyclohexene Carboxaldehyde, Eugenol, Geraniol, Methyl Dihydroxydimethylbenzoate, Nerol, Citronellol; Linalool; Pentadecalactone; L-Beta-Pinene.
Free Delivery on all orders.
Free Return within 14 days
Open and close the spray pump by pressing the small round button on the side. Hold upright and spray around the room to scent to perfection.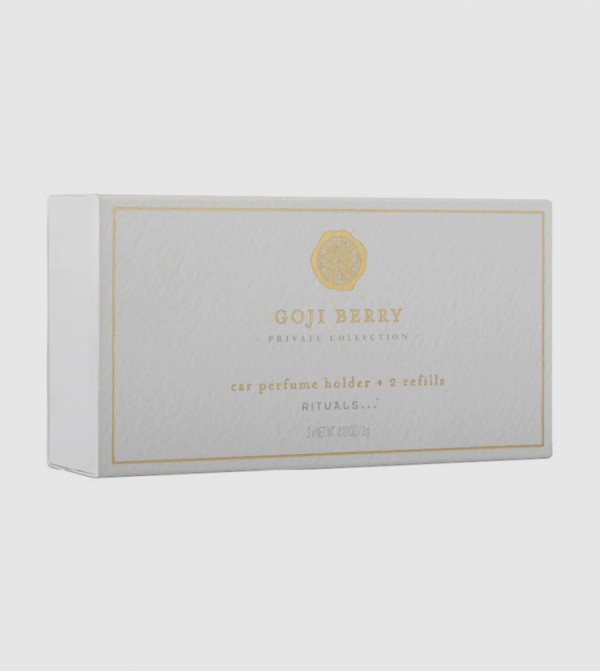 Goji Berry Car Perfume
Private Collection