Private Collection
Goji Berry Refill Car Perfume
Car Perfume Refill,2x3 g
Surround your senses with a palette of rich and smoky aromas like oudh and patchouli, and soothe your soul in its warm
...
Show more
Surround your senses with a palette of rich and smoky aromas like oudh and patchouli, and soothe your soul in its warm embrace. Create a unique aromatic sensation in your home with the warm fragrance of this The Ritual of Oudh home perfume. Gently spritz to add a personal touch to the room and create a refined atmosphere at any time. 
CONTAINS 2,4-Dimethyl-3-Cyclohexene Carboxaldehyde, Eugenol, Geraniol, Methyl Dihydroxydimethylbenzoate, Nerol, Citronellol; Linalool; Pentadecalactone; L-Beta-Pinene.
Free Delivery on all orders.
Free Return within 14 days
Open and close the spray pump by pressing the small round button on the side. Hold upright and spray around the room to scent to perfection.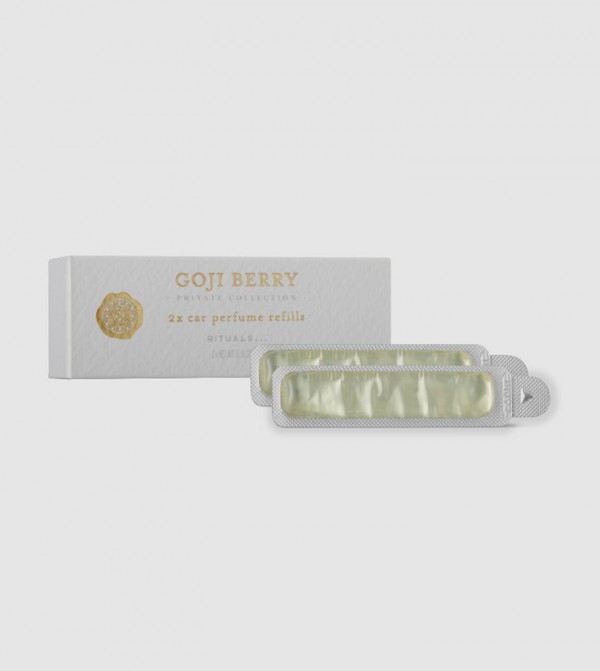 Goji Berry Refill Car Perfume
Private Collection