The Ritual of Gratitude
Good Fortune - Fragrance Sticks
Fragrance Sticks,250 ml
These fragrance sticks are a natural and stylish way to beautifully fragrance your home. Once you've placed the sticks
...
Show more
These fragrance sticks are a natural and stylish way to beautifully fragrance your home. Once you've placed the sticks into the bottle, they will gently scent the room with an aroma of patchouli and mandarin that lasts around three months. Mandarin is embedded with the blessings of being lucky and prosperous in Chinese culture, and its citrus and fruity notes provide an element of freshness that's anchored in the warming and relaxing notes of woody patchouli. Our limited edition fragrance sticks feature a unique ribbed design in high gloss, metallic red – sure to be a stunning and festive addition to any room. If you're a fan of our vintage limited edition The Ritual of Anahata, you will be probably like this Limited Edition as well.
See warnings.
Free Delivery on all orders.
Free Return within 14 days
Arrange sticks in bottle. Turning sticks may affect how long they last. Wash hands with soap & water if you touch them.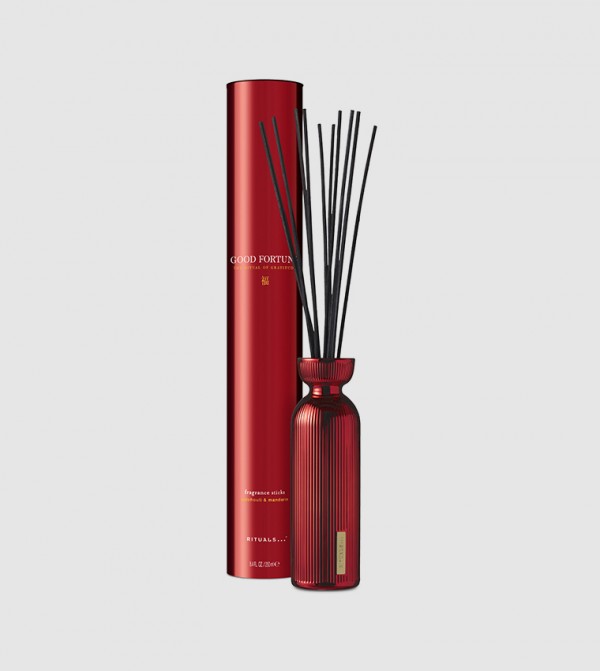 Good Fortune - Fragrance Sticks
The Ritual of Gratitude