Life is a Journey - Refill Hammam Car Perfume
Life Is A Journey - Refill Hammam Car Perfume
Life Is A Journey - Refill Hammam Car Perfume, 6 g
An exclusive car perfume based on Refreshing Eucalyptus and Rosemary. Turn your car into your second home with this
...
Show more
An exclusive car perfume based on Refreshing Eucalyptus and Rosemary. Turn your car into your second home with this exclusive car perfume, activated by the flow of air from the car's fan. Combines the aromatic and revitalising properties of Refreshing Eucalyptus and Rosemary. Lasts for 6-8 weeks depending on use conditions. Order now from the official webshop.
Fresh Eucalyptus Rosemary
Free Delivery on all orders.
Free Return within 14 days
Remove the empty clip and replace it with the refill, aluminium-side facing up. Pull the aluminium strip through the grid and click into place. Attach the holder to your car fan and use the fan settings to regulate the intensity of the fragrance.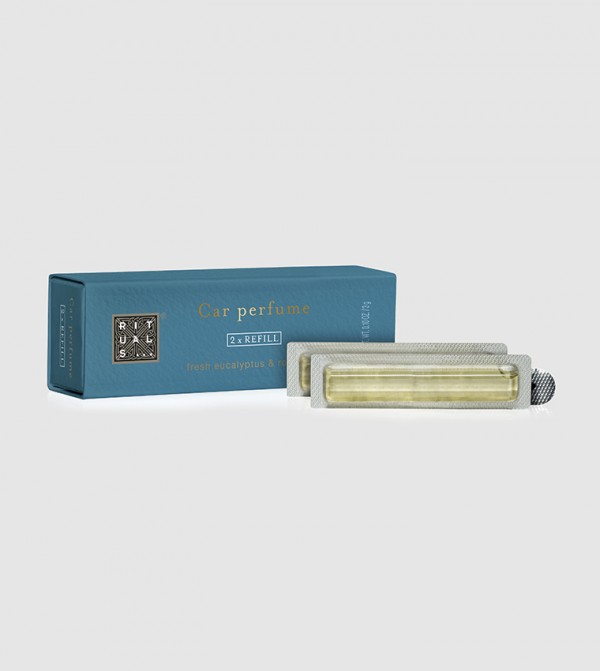 Life Is A Journey - Refill Hammam Car Perfume
Life is a Journey - Refill Hammam Car Perfume