The Ritual of Sakura Car Perfume Refill
Life is a Journey - Refill Sakura Car Perfume
Car Perfume Refill, 6 g
Keep enjoying the ride with these 2 car perfume refill packs based on the renewing scent of cherry blossom and rice
...
Show more
Keep enjoying the ride with these 2 car perfume refill packs based on the renewing scent of cherry blossom and rice milk. Each refill pack lasts up to 6-8 weeks and fits perfectly in your stylish wooden holder. Order now from the official webshop.
Rice Milk , Cherry Blossom
Free Delivery on all orders.
Free Return within 14 days
1) Remove the grid from the back of the car perfume holder 2) Remove the empty fragrance membrane from the holder 3) Place the new fragrance membrane in the holder with the aluminium side upwards, pull the aluminium strip through the opening of the grid and clamp the grid to the holder 4) Carefully remove the foil without damaging the membrane 5) Click the clip onto the holder in the preferred position 6) Click the holder onto your car's fan 7) Adjust the fan speed to regulate the intensity of the fragrance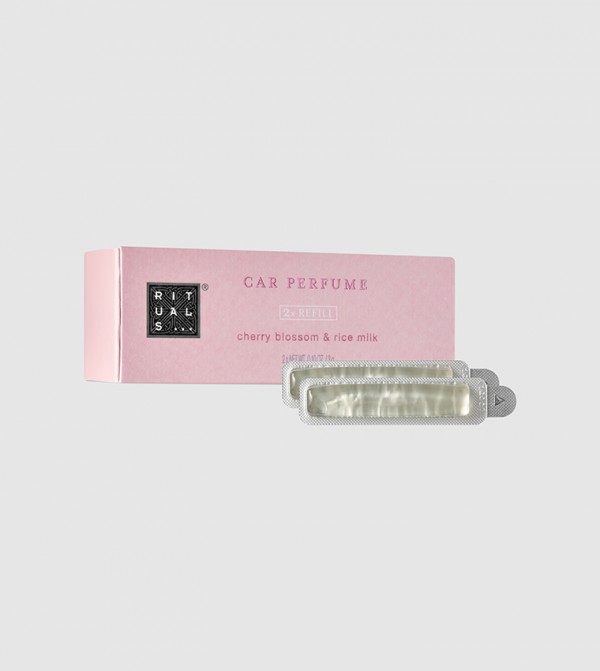 Life is a Journey - Refill Sakura Car Perfume
The Ritual of Sakura Car Perfume Refill