The Rituals of Ayurveda
Mini Fragrance Sticks
Mini Fragrance Sticks,70 ml
As low as
AED 75
Regular Price
AED 100
Mini Home Fragrance Sticks
Sweet Almond Oil, Indian Rose
Free Delivery on all orders.
Free Return within 14 days
Arrange the complementary sticks in your mini fragrance bottle and make sure to wash your hands afterwards. The fragrance sticks will give off a wonderful subtle fragrance without turning them around. However, if you'd prefer a more intense perfume experience, the sticks can be turned more often to suit your preference. Enjoy the relaxing and special atmosphere for up to 5 weeks and prolong this fragrance experience by choosing the refill bottle once the original is empty, or combine it with a scented candle.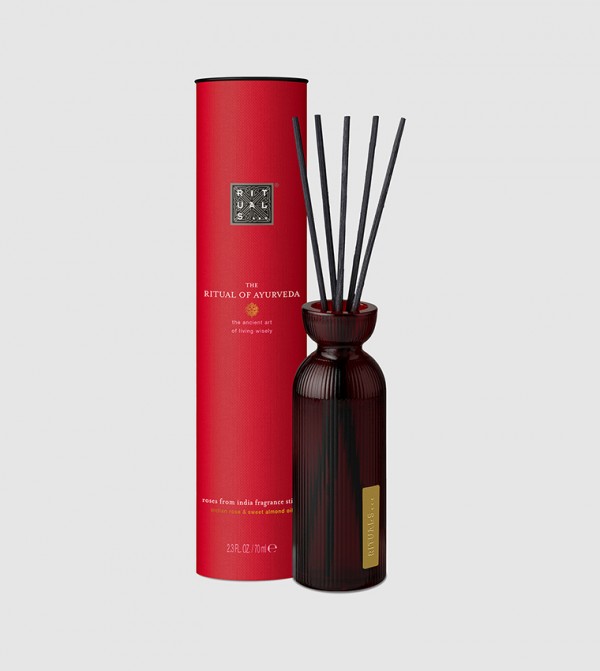 Mini Fragrance Sticks
The Rituals of Ayurveda