Other Accessories
Miracle Blending Brush
Brush
A brush to apply, mix and blur eyeshadow or highlights. Gently sweeping the brush over two colours will create a lovely
...
Show more
A brush to apply, mix and blur eyeshadow or highlights. Gently sweeping the brush over two colours will create a lovely transition between the eyeshadows. RITUALS' make-up brushes are made of the finest quality synthetic hair
100% synthetic hair
Free Delivery on all orders.
Free Return within 14 days
Use this brush to blend and blur different shades of eyeshadow on the skin. By gently sweeping the brush over the two colors, you will create a lovely transition between these eyeshadow colors Cleaning tips: Wash in lukewarm water with mild shampoo. Rinse well to remove all soap remnants. Pat dry with a tissue to remove most of the water. Leave to dry, not completely flat but at an angle, leaning against something, with the hairs facing downwards, to prevent any water remaining in the hairs.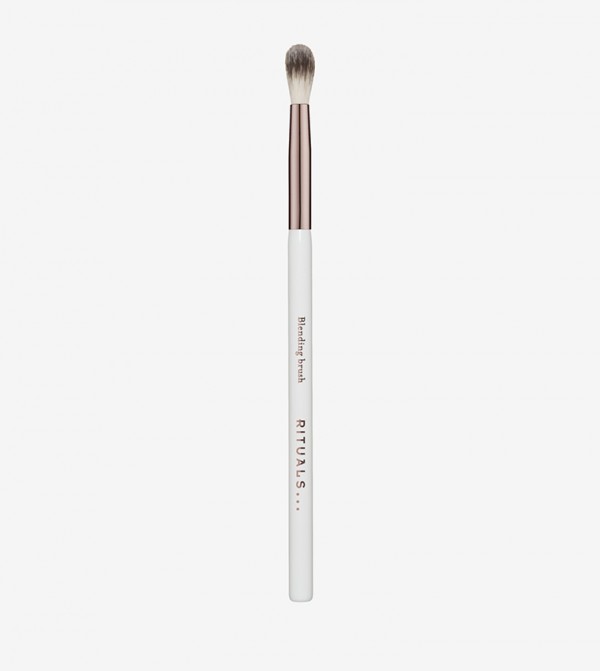 Miracle Blending Brush
Other Accessories