The Ritual of Namaste
Natural Hydrating Body Cream Refill
Natural Hydrating Body Cream Refill,220 ml
Show respect for nature and respect for your skin by choosing the ech-chic and all-natural refill option for your body
...
Show more
Show respect for nature and respect for your skin by choosing the ech-chic and all-natural refill option for your body cream. This refill saves 70% in CO2 emissions, 65% in energy and uses 45% less water. It fits perfectly in your luxurious jar and contains the same great formula to help your skin feeling comfortably hydrated and nourished all day long.This intense, 24-hr hydrating body cream leaves your skin feeling comfortably hydrated and nourished all day long. The first of its kind, The Ritual of Namaste Intense hydrating body cream incorporates a well-known ingredient for skincare cosmetics into its formula, namely hyaluronic acid. Full of skin-saving ingredients, this innovative body cream will make your skin feel like a dream. Enhancing your skin's texture and tone, leaving it more supple and soft, the long-lasting moisturising properties of this natural body cream will target dry areas and work to restore the elasticity and moisture balance of the skin.This rich, velvety body cream is quickly absorbed by the skin for long-lasting nourishment and moisturisation from head to toe. Order now from the official webshop.
Hyaluronic Acid & Shea Butter
Free Delivery on all orders.
Free Return within 14 days
Lightly push on the bottom of your luxurious body cream until the empty jar pops out. Open the refill jar and press it into the pot until you hear a click. Your refill is now ready for use.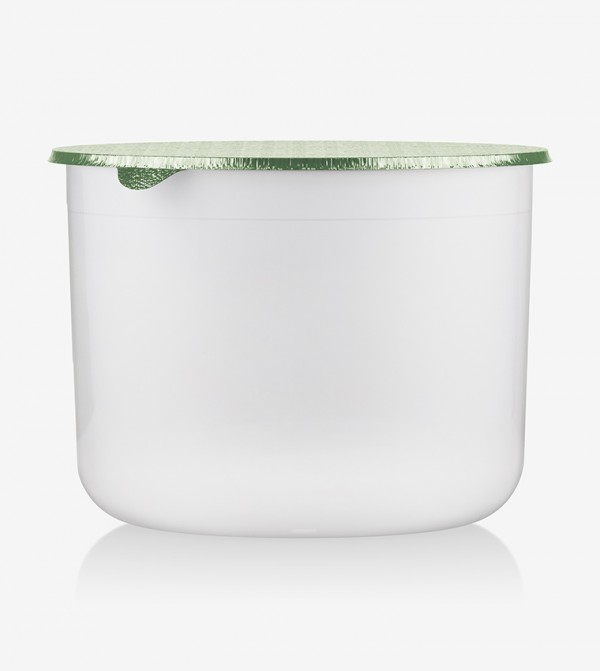 Natural Hydrating Body Cream Refill
The Ritual of Namaste