The Ritual of Jing
Relax Tea
Relax Tea, 50 GM
Enjoy some calm in a cup with Relax Tea, containing specially selected high-quality herbs to help you slow down. Drink
...
Show more
Enjoy some calm in a cup with Relax Tea, containing specially selected high-quality herbs to help you slow down. Drink this tea any time of the day and let the herbal infusion of Camomile and Verbena bring you tranquillity and relaxation. Order now from the official webshop.
Chamomile Originally Hailing From The Near East, Chamomile Is One Of The World'S Most Ancient Medicinal Herbs. Famed For Its Calming Properties, Chamomile Can Be Used To Soothe The Skin – Or Relax The Soul. Verbena The Scent Of Verbena Is Well-Known For Its Uplifting And Invigorating Properties. People Consider Verbena A Great Mood Booster And A Way To Lift Listless Spirits With A Citrusy Scent.
Free Delivery on all orders.
Free Return within 14 days
Boil fresh water. Let the tea steep for up to 6 minutes to unfold its natural flavour.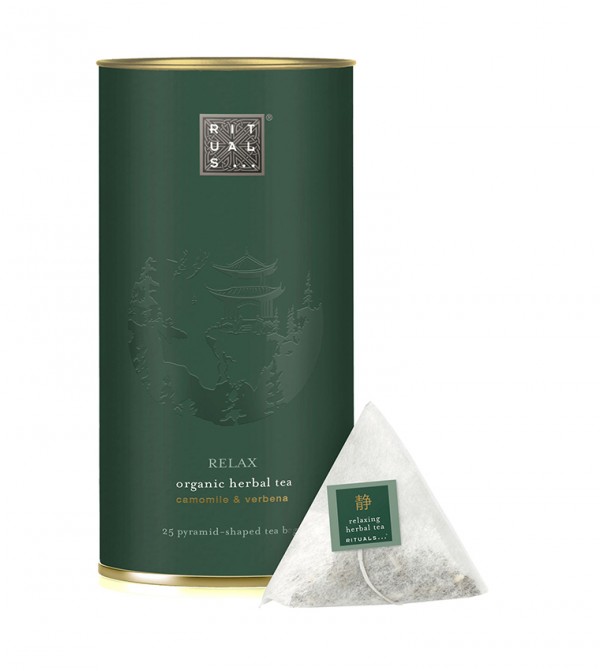 Relax Tea
The Ritual of Jing