The Ritual of Serendipity Three-Phase Shower Oil
Serendipity 3-Phase Shower Oil
Three-Phase Shower Oil, 200 ml
This is a shower sensation like no other. Infused with nature's precious materials, this 3-Phase Shower oil boasts
...
Show more
This is a shower sensation like no other. Infused with nature's precious materials, this 3-Phase Shower oil boasts ultra-nourishing properties thanks to a unique blend of Asia's most opulent oils. Each phase -or layer- in the shower oil adds rich benefits with ultra-nourishing and moisturising elements, and leaves your skin feeling hydrated, silky soft. Enjoy the unforgettable scent of green notes, florals, and long-lasting woody accords intertwined with powdery and ambery notes. Order now from the official webshop.
Sacred Oils Elixir
Free Delivery on all orders.
Free Return within 14 days
Shake to mix the three phases and watch the nurturing oil transform when it comes into contact with water.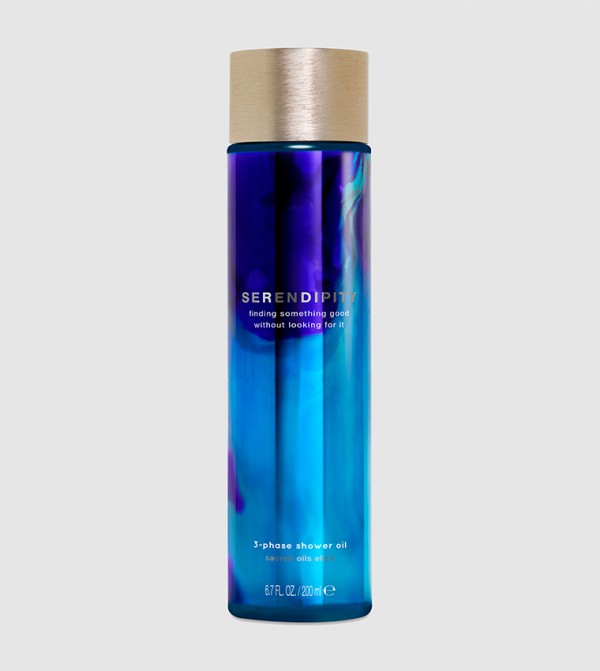 Serendipity 3-Phase Shower Oil
The Ritual of Serendipity Three-Phase Shower Oil