The Ritual of Serendipity Body Oil
Serendipity Body Oil
Body Oil, 100 ml
This luxurious body oil is 96.5% natural and will leave your skin feeling supple, smooth and soft when used regularly. A
...
Show more
This luxurious body oil is 96.5% natural and will leave your skin feeling supple, smooth and soft when used regularly. A unique blend of Asia's ten most sacred oils is carefully put together for an amazing skincare treatment. The special combination of nourishing jojoba and sesame oil, combined with the tempting scent will truly stimulate the senses and provide an extraordinary skincare experience. Enhance your daily skincare routine with the body oil and you'll get to experience the joy of soft, supple and more radiant-looking skin. Opening with a green note, this extraordinary fragrance is enriched with soft florals and ends with a long-lasting woody accord. Tip: Use as a night treatment to wake up with soft skin by applying the oil just before bed. Order now from the official webshop.
Sacred Oils Elixir
Free Delivery on all orders.
Free Return within 14 days
Warm the oil between your hands or apply it at room temperature. Using long strokes, massage the oil into the body.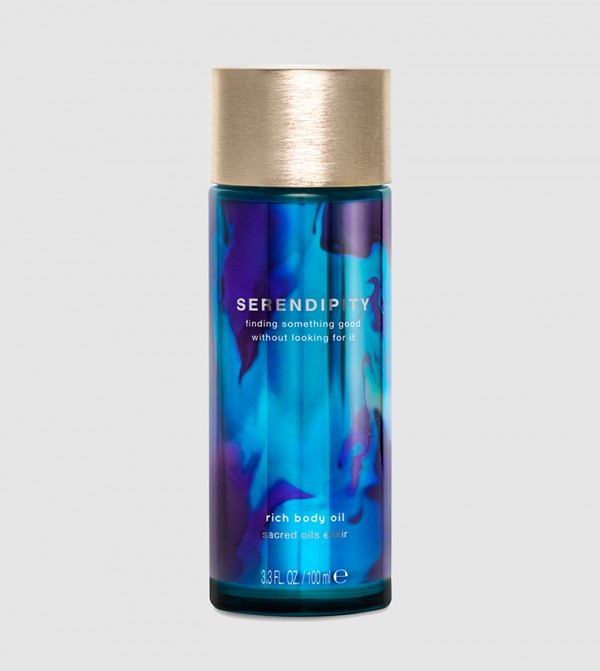 Serendipity Body Oil
The Ritual of Serendipity Body Oil