The Ritual of Serendipity Kitchen Set
Serendipity Kitchen Set
Kitchen Set, 300 ml + 175 ml
Discover a luxury kitchen set from the new Serendipity collection, designed to transform a simple household chore into a
...
Show more
Discover a luxury kitchen set from the new Serendipity collection, designed to transform a simple household chore into a peaceful moment with exclusive scents. One set contains an ultra-nourishing, oil encapsulated hand balm and hand wash. The hand wash and balm contain luxury capsules - infused with nourishing jojoba oil and Vitamin E – that soften and burst when washing the hands or applying the balm. Both are enriched with a magical elixir of ten sacred oils to provide an extraordinary skincare experience. Luxuriate in the silky soft effects of this relaxing treatment and let the miraculous oils and capsules work their magic. Opening with a green note, this extraordinary fragrance is enriched with soft florals and ends with a long-lasting woody accord. Order now from the official webshop.
Free Delivery on all orders.
Free Return within 14 days
Wash your hands or apply the balm - just one or two pumps - and the rubbing motion will break open the capsules to release the jojoba oil and Vitamin E for ultimate nourishment.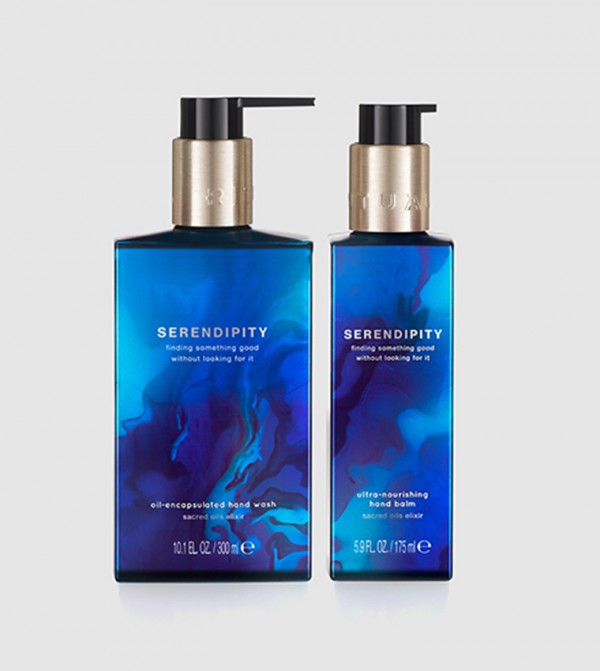 Serendipity Kitchen Set
The Ritual of Serendipity Kitchen Set