Shower Chic Ivory White
Shower Chic Ivory White
Shower Chic Ivory White
A soothing shower plus maintaining your styled locks is finally possible. Say goodbye to frizzy hair after a shower with
...
Show more
A soothing shower plus maintaining your styled locks is finally possible. Say goodbye to frizzy hair after a shower with the Shower Chic turban-style shower cap; a shower cap you actually want to wear on your head. The turban has a stylish rhinestone on the front and the polyester fabric is quick to dry after use. Designed in such a way as to keep your hair dry, reduce the loud noise of water raining on your head and keep you and your hair perfectly styled. What's more, not having to wash your hair every day helps you save time and water, and – unlike old fashioned shower caps – this cap is built to last, ensuring you can do your part for the environment. One size fits all Order now from the official webshop.Order now from the official webshop.
100% Polyester, coating 100% Polurethane
Free Delivery on all orders.
Free Return within 14 days
Our turban-inspired shower cap shields your hair from water and protects your blow-dry. It's one size fits all, does not leave any marks on your head and is built to last.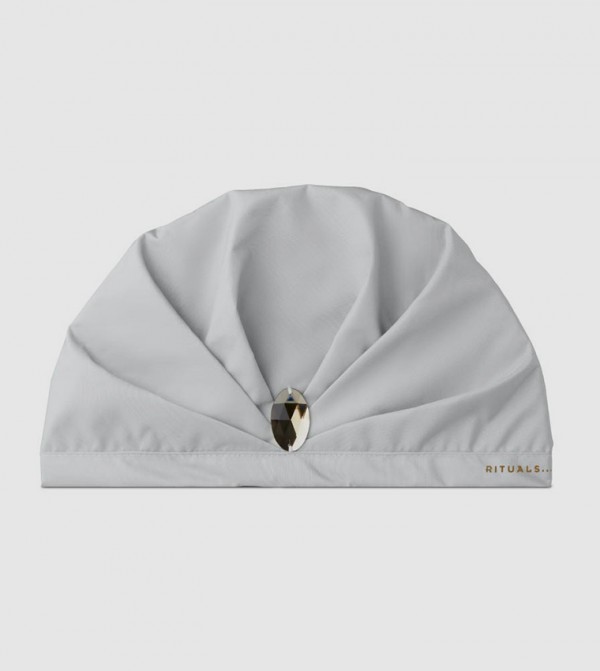 Shower Chic Ivory White
Shower Chic Ivory White