The Ritual of Hammam Refill Hand Wash
The Ritual of Hammam Refill Hand Wash
Refill Hand Soap-600 ml
Refresh yourself and respect the planet with this refill pack of hand wash from The Ritual of Hammam. Enriched with the
...
Show more
Refresh yourself and respect the planet with this refill pack of hand wash from The Ritual of Hammam. Enriched with the purifying scent of rosemary and eucalyptus, it allows you to easily refill your luxury bottle with a soap-free formula that helps to protect your hands while you wash them. Order now from the official webshop.Order now from the official webshop.
Eucalyptus Rosemary
Free Delivery on all orders.
Free Return within 14 days
1. Remove pump from original bottle. 2. Tilt the opened refill bottle downwards to fill up your empty hand wash bottle. 3. Twist the pump back onto the hand wash bottle. Close the fliptop cap of your refill bottle and store it when you still have formula left, because you can use it twice to refill your hand wash. When you have emptied the refill bottle, you can easily recycle it.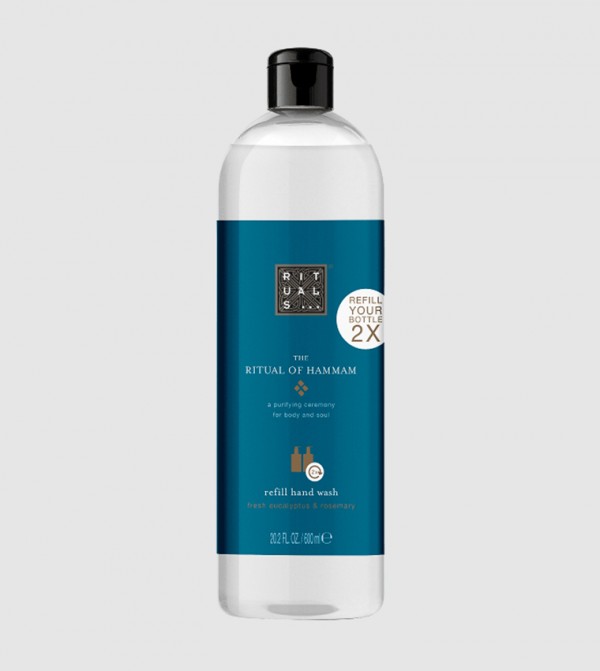 The Ritual of Hammam Refill Hand Wash
The Ritual of Hammam Refill Hand Wash