The Ritual of Jing
Fragrance Sticks
Fragrance Sticks,250 ml
Style your home in a natural, unique and fashionable way with these fragrance sticks based on the soft aroma of Sacred
...
Show more
Style your home in a natural, unique and fashionable way with these fragrance sticks based on the soft aroma of Sacred Lotus and Jujube. The Ritual of Jing Fragrance Sticks gently scent the room with a calming fragrance experience, one that pairs perfectly with The Ritual of Jing Scented Candle.
Contains Linalool; 4-Tert-Butylcyclohexyl Acetate, (2e)-2-Methyl-3-(4-Methylfenyl)Prop-2-en-1-ol, (E)-2-Methoxy-4-(Prop-1-enyl)Phenol, Tetramethyl Acetyloctahydronaphthalenes, Alpha-Isomethyl Ionone, Heliotropine, Reaction Mass Of Cis-4-(Isopropyl) Cyclohexanemethanol And Trans-4-(Isopropyl)Cyclohexanemethanol.
Free Delivery on all orders.
Free Return within 14 days
Place the elegant, natural sticks in the perfume-filled bottle. This formula does not require the sticks to be turned. If you would like an extra fragrance experience, turn the sticks whenever you like. Wash your hands with soap and water afterwards. NB: if you turn the sticks often, they may last less than 3 months.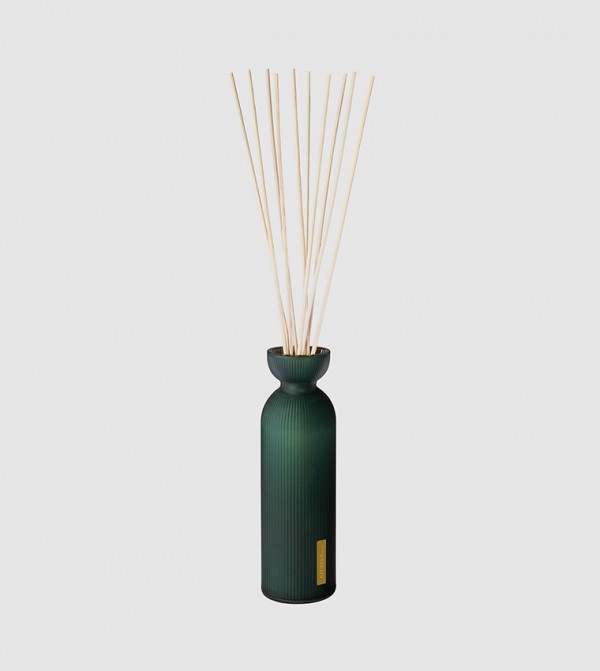 Fragrance Sticks
The Ritual of Jing