The Ritual of Jing
Refill Aroma Diffuser
Cartridge,40 ml
This refill is only suited for The Ritual of Jing Aroma Diffuser. One glass refill holds enough liquid for at least 50
...
Show more
This refill is only suited for The Ritual of Jing Aroma Diffuser. One glass refill holds enough liquid for at least 50 10-minute cycles. Notes of relaxing lavender – known to help soothe the soul and provide relaxation – combined with precious sandalwood – that helps to clear and focus the mind for meditation – work together to help get your body, mind and soul ready for a good night's sleep.
Sacred Wood,Lavender
Free Delivery on all orders.
Free Return within 14 days
Unscrew the cap off the fragrance bottle and insert it into the bottom of your diffuser. You'll hear a click when it's properly inserted.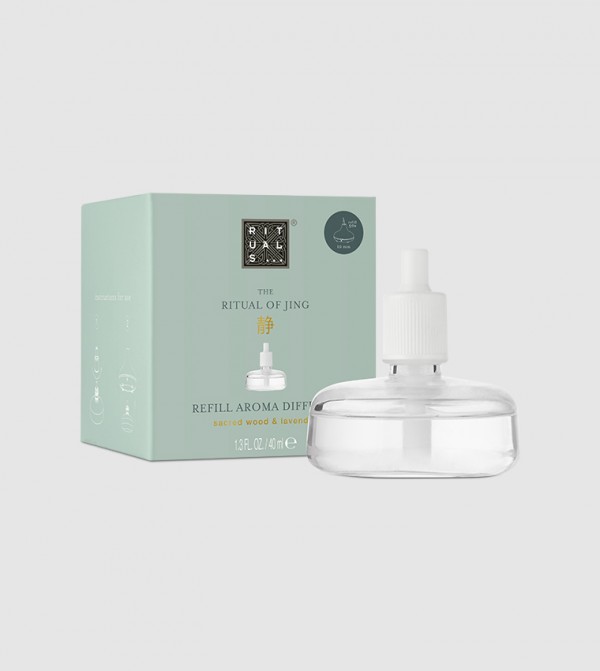 Refill Aroma Diffuser
The Ritual of Jing