The Ritual of Mehr
Fragrance Sticks
Fragrance Sticks,250 ml
The Ritual of Mehr fragrance sticks are a natural and stylish way to beautifully fragrance your home. Once you've
...
Show more
The Ritual of Mehr fragrance sticks are a natural and stylish way to beautifully fragrance your home. Once you've placed the reeds into the bottle they will naturally and gently scent the room with cedar wood, sweet orange and a touch of warming spices. This luxury home fragrance is perfect to use anywhere in the home: from your living room to your bathroom, kitchen and bedroom.
Contains (2e)-2-Methyl-3-Phenylacrylaldehyde, Octahydro-Methoxy-Tetramethyl-Methanoazulene,Tetramethyl Acetyloctahydronaphthalenes, Cinnamal, Citronellol, Eugenol, Geraniol, Linalool, Linalyl Acetate.
Free Delivery on all orders.
Free Return within 14 days
Place the elegant, natural sticks in the perfume-filled bottle. This formula does not require the sticks to be turned. If you would like an extra fragrance experience, turn the sticks whenever you like. Wash your hands with soap and water afterwards. NB: if you turn the sticks often, they may last less than 3 months.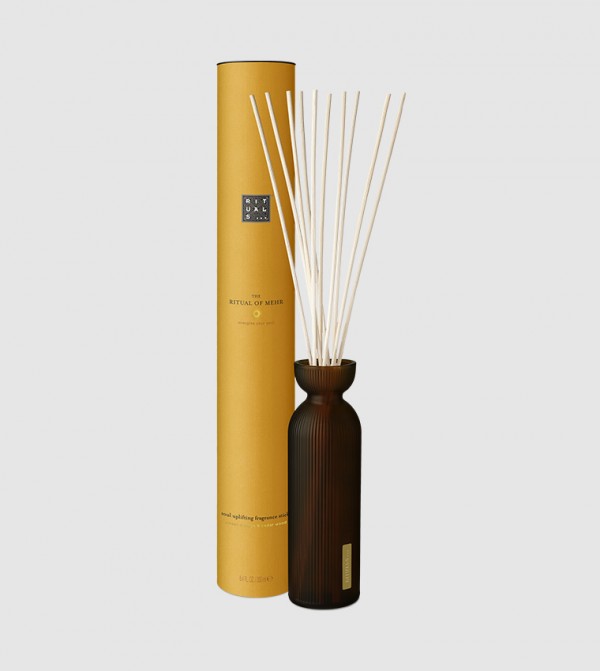 Fragrance Sticks
The Ritual of Mehr