The Ritual of Mehr
Mini Fragrance Sticks
Mini Fragrance Sticks,70 ml
Ritual of Mehr mini fragrance sticks are a natural and stylish way to beautifully fragrance your home. Once
...
Show more
As low as
AED 75
Regular Price
AED 100
Ritual of Mehr mini fragrance sticks are a natural and stylish way to beautifully fragrance your home. Once you've placed the reeds into the bottle they will naturally and gently scent the room with cedar wood, sweet orange and a touch of warming spices. This luxury home fragrance is perfect to use for smaller rooms in your home. This energising fragrance will last up to three weeks. 
Contains (2e)-2-Methyl-3-Phenylacrylaldehyde, Octahydro-Methoxy-Tetramethyl-Methanoazulene,Tetramethyl Acetyloctahydronaphthalenes, Cinnamal, Citronellol, Eugenol, Geraniol, Linalool, Linalyl Acetate.
Free Delivery on all orders.
Free Return within 14 days
Arrange the elegant, natural sticks in the perfume-filled bottle. This is a formula in which it is not necessary to turn the sticks. If you want to have an extra perfume experience turn the sticks as needed, after this wash your hands with water and soap. Note: if you turn the sticks a lot it is possible that they last shorter than 3 weeks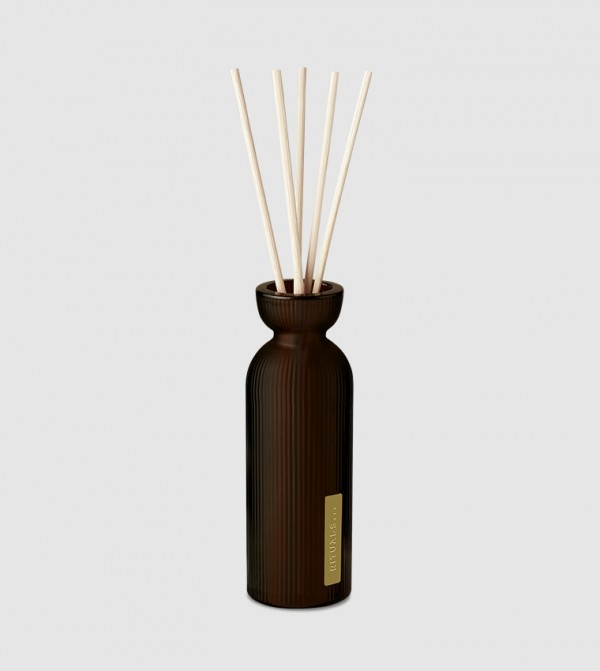 Mini Fragrance Sticks
The Ritual of Mehr